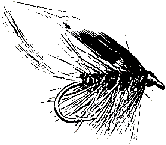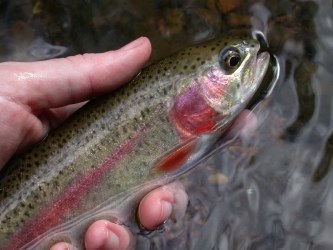 About Invicta Flies
The Invicta Flies site is not another catch-all fly pattern site. Rather, it features some hard-to-find patterns, unique designs and ideas by myself and others, and out-of-the-ordinary, yet proven, flies. There are articles on tying techniques that really get into the details, leaving little room for questions, but lots of room for creativity. You can also find here a bit of advice on preserving materials for fly tying, some good reference literature, and more. Be sure to visit some of the other recommended sites for more patterns and help.
What is "Invicta"?
"Invicta" is the name of a classic British wet fly, among many other things. Its origin stems from the motto on the Coat of Arms of Kent, England and signifies "unconquered" or "untamed."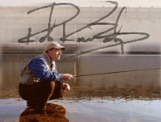 Rob Knisely ~ fly tier, avid fly fisherman

Copyright 2003 by Rob Knisely. For private, non-commercial use only. Conact the site creator for permission to reproduce any part of this web site.

The Fly Fishing Loop is sponsored by flydepot.com
[ Home Waters | Next | Random | List | Search ]